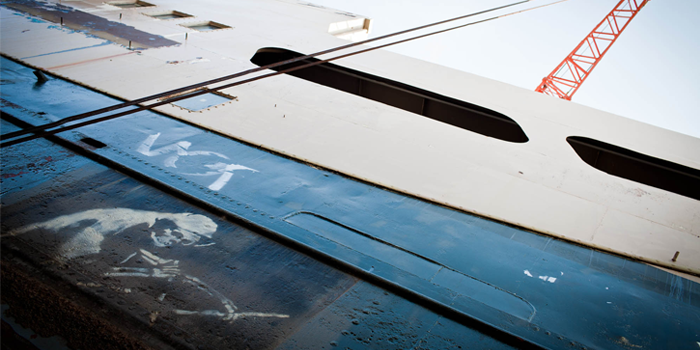 Workmen took blowtorches to the ship today to cut out and remove the artist Banksy's painting of the Grim Reaper from just above the waterline on the steel hull.
The artist painted the Grim Reaper onto the ship around 15 years ago, but exposure to the elements is causing ongoing deterioration.
Recognising the artwork's iconic status and to preserve the image we decided to remove it while the boat is in dry dock for general maintenance, which happens only every eight years.
We approached Bristol City Council about a new home for the Grim Reaper and have arranged to loan the valuable artwork on a long term basis. It is now in the storage facilities of Bristol Museums, Galleries & Archives. The Grim Reaper will now be assessed for his conservation needs and means of display before going on public show at M Shed some weeks or months later.
George Akins of DHP Family said: "It is great that we have been able to work with Bristol City council to display this iconic Bristol artwork. We really wanted to make sure, that although it is being removed from its intended setting, people could still see it for free and will now get a better view of it.
"To be clear we have no intention of selling the Banksy, we just wanted to preserve the piece of art before it deteriorated too much and we wouldn't have had another opportunity to do this for a further 8 years."
Image courtesy of Theo Cottle.
– See more at: http://www.theklabristol.co.uk/news/9-news/342-thekla-s-grim-reaper-banksy-saved#sthash.XD27Y1gm.dpuf
I think it is now at the m shed on display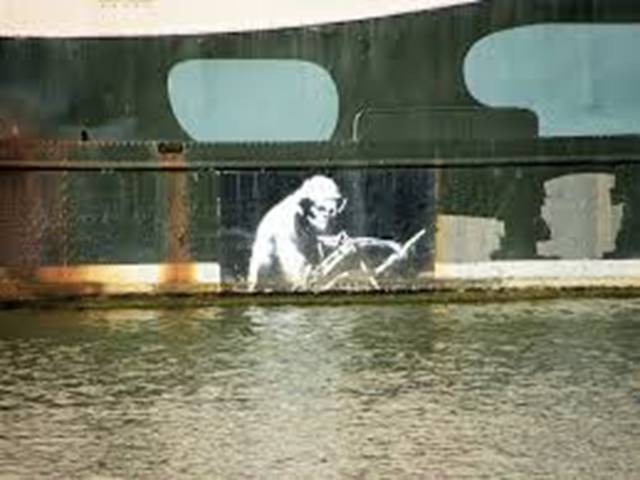 Gallery: