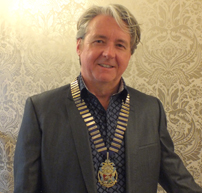 Derek Clark is one of the partners here at Ron Clark Electrical & Sons, so we thought it might be nice to tell you a little bit about him.
As well as working hard for Ron Clark Electrical, Derek is also regional chairman of the ECA (Electrical Contractors Association) for Bristol and Bath. The ECA is the UK's leading trade association; it represents the interests of thousands of electrical contractors all over the country.
As a chairman of this organisation, which was formed over 100 years ago, Derek is able to give his input and offer advice based on years of experience in the electrical industry.
To learn more about the ECA, please click here.
It's reassuring to know that we have an ECA chairman on board at Ron Clark Electrical & Sons!